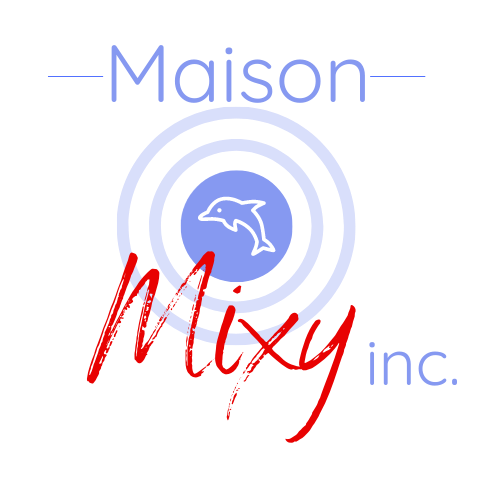 A bit of history
Maison Mixy is a company founded in 2020 in Trois-Rivières, Quebec by Isabelle Gélinas, the owner who wanted to combine her creativity, her taste for entrepreneurship and her passion for personal growth into a range of inspiring decoration products.
Maison Mixy is therefore a Quebec company that designs original decorative products with positive content, stimulating self-esteem, personal growth or simply bringing a touch of humor to your day.
Our everyday objects, we see them, we handle them regularly so use this support to put positive affirmations, sentences or words evoking love, peace, joy, gratitude, pride is very constructive. Sometimes without words, certain objects by their colors, their patterns, create atmospheres conducive to well-being and happiness. This is the intention behind all Maison Mixy ranges.
Dare to put a touch of higher vibration in your environment! This is our inspiration: Vibrate higher, go further...
Come, let yourself too be inspired!
The collections are designed to appeal to several generations, to suit several decors, treat yourself!
Where are our products made?
The products are designed in Quebec, manufactured overseas for lack of a competitive local source of supply. The textiles are of high quality, the printing is done by sublimation so the colors are bright and durable, even after several washes. The pillow cases are super soft, the tablecloths and napkins are stain resistant, and the outer cushions are UV protected.
The packaging and labels are from Quebec, however. Are you a local supplier and would like to manufacture for us? We are very open and hope to eventually succeed in having it manufactured in Quebec or Canada.